Being tall has historically never been a good thing for a woman. We often expect them to be petite and cute and don't really respect tall women as much – probably because most men would be intimidated at the prospect over being dwarfed by a woman. Luckily the times have changed and we can now appreciate women of all sizes, which allows us to spend some time getting to know the very tallest of the tall. Let's find out who they are!
Sandy Allen
Sandy was the tallest American woman that ever lived and the Chicago-born woman even had a pretty decent life span for someone that ended up being 2.31 m. She had already reached this size by the time she was 18 years old, and had really only started growing rapidly when she turned 11. She died at the age of 53 because of a brain tumor.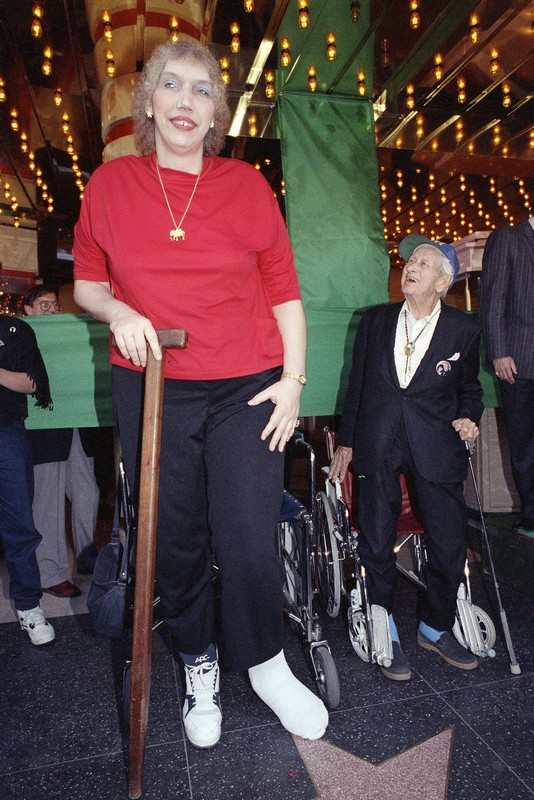 Zainab Bibi
This Pakistani woman saw her growth accelerate rapidly when she reached the age of 10 so that by the time she was 13, she was already towering over 2 meters tall. She's somewhat of a celebrity in Pakistan and despite her size also intimidating people, has even featured on television and met the Prime Minister!